Search Engine Optimization
---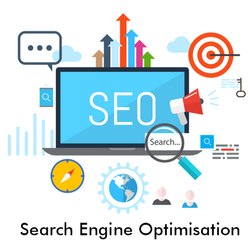 Once your website is online on the World Wide Web, the most important step is to market it through search engines and this process is called search engine optimization (SEO). Search engine optimization (SEO) is the process in which we submit your websites to a wide range of popular search engines including Google. A good platform to market your website is through social media websites such as Facebook, YouTube, Twitter etc. In today's world, online marketing is the most efficient way to market your brand, your products and your services compared to traditional methods, simply because online marketing and local SEO has a worldwide reach.
Search Engine Optimization (SEO) is not based on a single parameter but depends on many parameters such as your website structure, Internal linking of your website, keywords used in your website, content of your website, social linking and many more things. Our SEO Experts and Website Designing Services have extensive knowledge and experience on all these parameters to achieve Search Engine Optimization (SEO) and promote your website online
.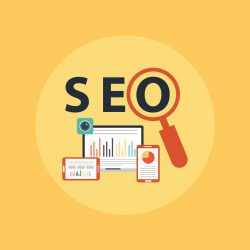 Some website owners are in a rush to build their websites quickly and cannot find enough time to write content for local SEO and therefore copy content from competing websites. Google and most of the major search engines penalize these types of websites.
Our SEO Experts and Website Designing Services strictly place emphasis on writing rich and fresh content on your website that informs the user very clearly about your services and products in detail. Posting articles and news related to your business or business from time to time on your website also helps in Search Engine Optimization (SEO). This keeps the user updated from time to time and most user inquiries are answered through their website.
When you submit a B2B or B2C website / e-commerce / portal design project to Claratrade India, our SEO experts take care of everything for you. We can handle everything from concept to design, scheduling, hosting, maintenance, and promotion. We do all of this because you have more important things to do, like running your business.